Cruz CC AM 2015
Produit vendu sur Alltricks.fr
cadre tout suspendu santa cruz bronson 2 1 cc carbone 27 5 vert 2018 l 176 186 cm
p la legerete de l ensemble est harmonieuse et permet un equilibre parfait entre l arriere et l avant du velo dans les phases ascendantes et descendantes il permet ainsi une gesti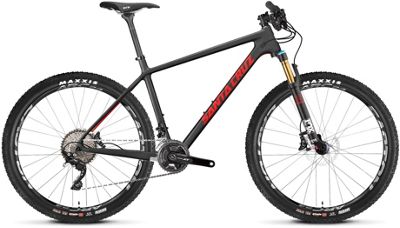 Produit vendu sur Chain Reaction Cycles
VTT Santa Cruz HighBall CC 27.5'' XT 2016
Santa Cruz HighBall CC 27 5' XT BikeThe Santa Cruz HighBall CC XT is their premium hardtail bike. Featuring a lightweight, high-tier carbon frame, a full Shimano XT 11-Speed groupset and a Fox Factory...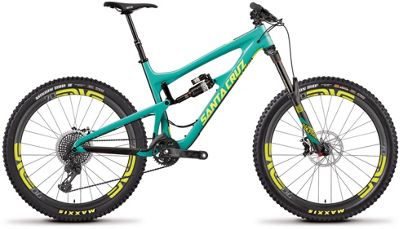 Produit vendu sur Chain Reaction Cycles
VTT Santa Cruz Nomad XX1 CC 27.5'' 2016
Santa Cruz Nomad XX1 CC 27 5' BikeThe Nomad XX1 CC has been designed with the recent and ongoing progression in the world of Enduro Racing in mind. Since Enduro has started to move closer to DH...
VTT publié le 19 septembre 2014 à 10:45
Santa Cruz 5010 CC X01 AM 2015
VTT publié le 19 septembre 2014 à 10:45
Santa Cruz 5010 CC XT AM 2015
VTT publié le 19 septembre 2014 à 10:45
Santa Cruz 5010 CC XX1 AM 2015
VTT publié le 19 septembre 2014 à 10:45
Santa Cruz Bronson CC X01 AM 2015
VTT publié le 19 septembre 2014 à 10:45
Santa Cruz Bronson CC XT AM 2015
VTT publié le 19 septembre 2014 à 10:45
Santa Cruz Bronson CC XX1 AM 2015
VTT publié le 19 septembre 2014 à 10:45
Santa Cruz Nomad CC X01 AM 2015
VTT publié le 19 septembre 2014 à 10:45
Santa Cruz Nomad CC X1 AM 2015
VTT publié le 19 septembre 2014 à 10:45
Santa Cruz Nomad CC XX1 AM 2015
VTT publié le 19 septembre 2014 à 10:45
Santa Cruz Tallboy LT CC X01 AM 2015
VTT publié le 19 septembre 2014 à 10:45
Santa Cruz Tallboy LT CC XT AM 2015
VTT publié le 19 septembre 2014 à 10:45
Santa Cruz Tallboy LT CC XX1 AM 2015